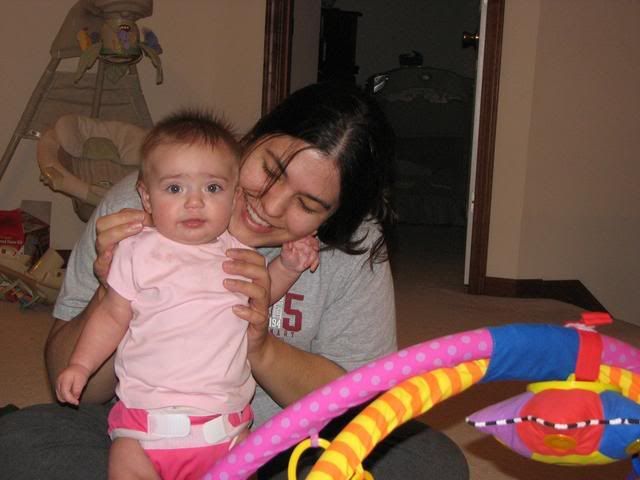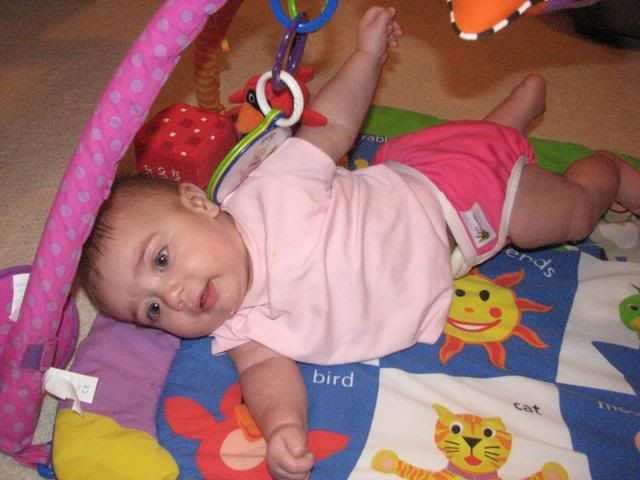 Amelia is getting so close to rolling over!! She's only done it a few times so far!
Amelia can sit up for a few seconds at a time! Long enough to take a quick pic!
Amelia's first experience with green beans.
Amelia loves her dad!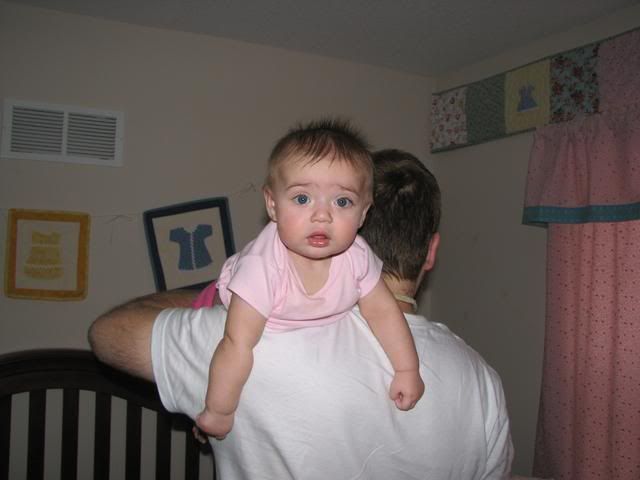 Joe likes to carry Amelia like a "sack of potatoes"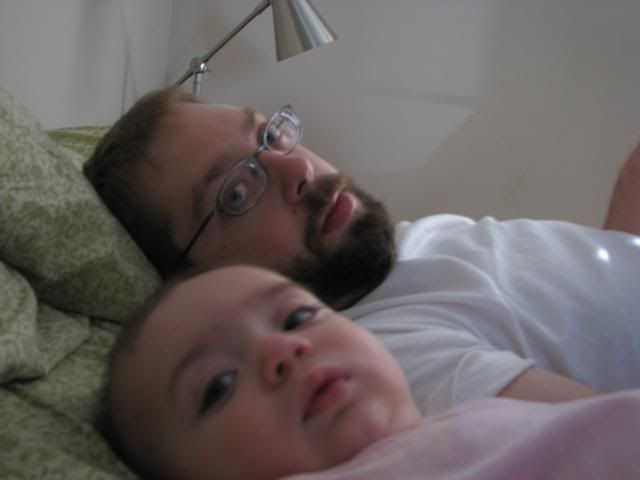 Like Father Like Daughter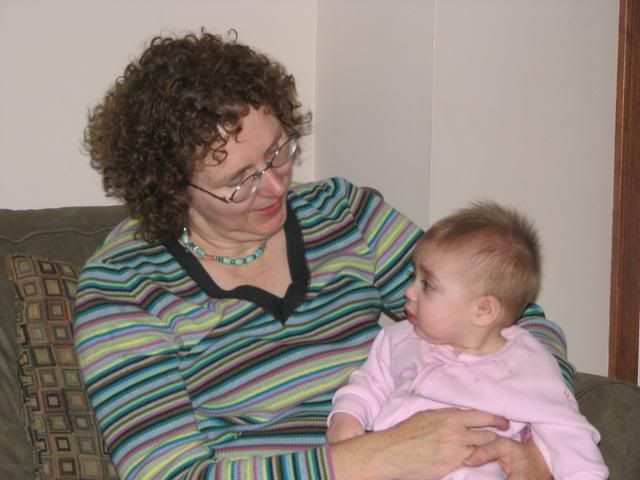 Grandma Quinlan and Mia.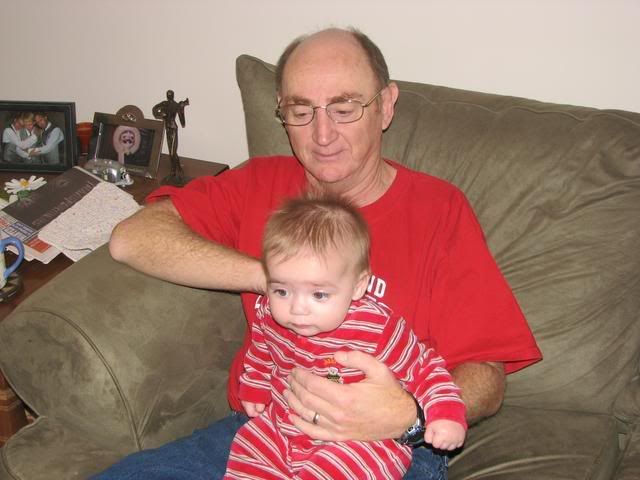 Papa Quinlan and Amelia.
Amelia has been sick lately and that means she wants to sleep with her parents rather than sleeping in her crib. We're trying to break her of that habit as fast as we can! Other than that Amelia has been doing great! It's awesome to see her change ever day! I hope she can get rid of this nasty cough though!
I've been kind of stressed at work lately. I'm really looking forward to staying home with Amelia for a while. I'm hoping that Joe finds a great full time job in ME soon!